Free blog themes for WordPress – In the past few years, I've noticed that most people in our community, especially bloggers and entrepreneurs, are now starting a new blog or website. While this is exciting and a great opportunity for you to share your ideas and views with the world, there are so many choices and decisions you need to make about what theme to choose, and even if it's better to go with the free option. So, here I am sharing my personal tips on how to find the best free WordPress themes to build your online brand.
It's easy to get started with blogging. You just need a website and a hosting account. But you may be wondering how to find a free blog theme for your new blog?
You've probably heard of the popular blogging platforms like WordPress, Tumblr, and Blogger. These are some of the most popular blogs in the world and they all come with their own themes and plugins.
In this article, I'll share my top recommendations for finding free WordPress blog themes.
In addition, I'll give you tips on how to customize your themes and make them unique to your brand.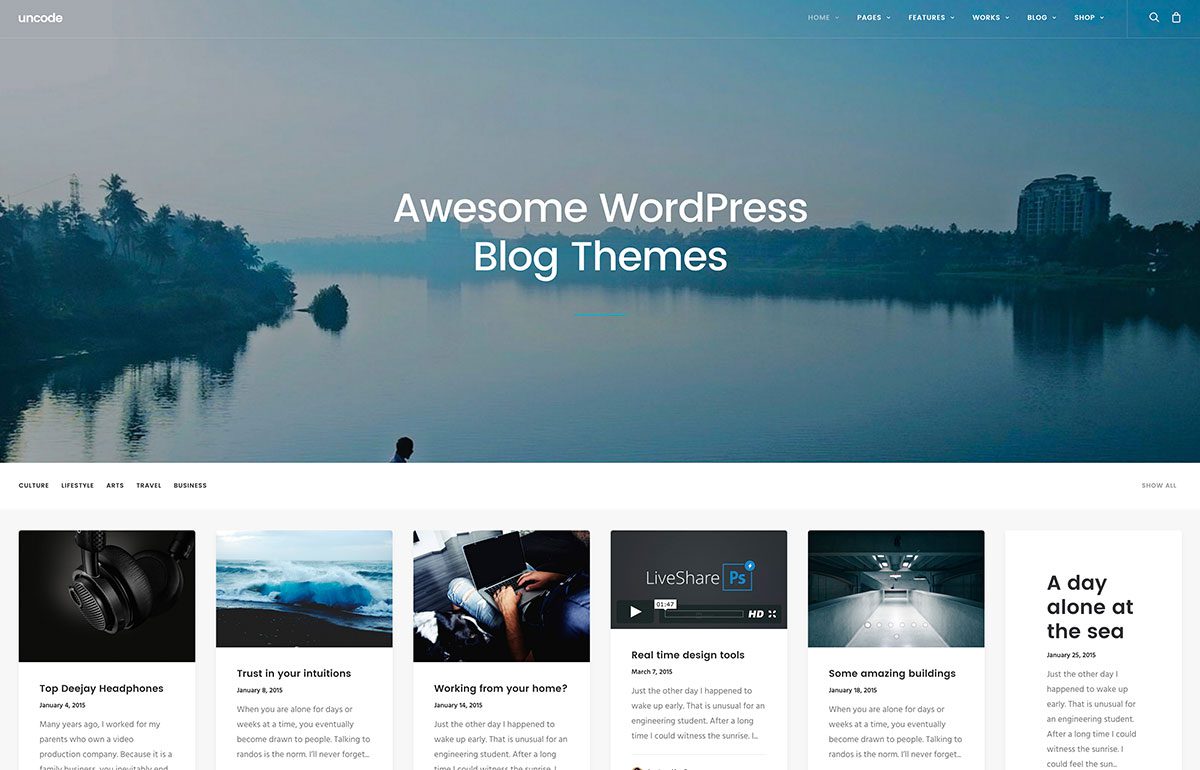 Use Search Engines To Find Free Themes
1. Use Search Engines To Find Free Themes WordPress is the most popular blogging platform in the world. It's a great option if you already have a website and just want to start blogging. But if you're just starting out, there are tons of free blog themes out there that will help you create an amazing blog. You can also use Google to search for free WordPress themes. Here's a few sites that you can use:
2. ThemeForest ThemeForest is one of the biggest resources for free WordPress themes. You can search for different categories, such as "business," "eCommerce," and "personal."
3. WordPress.org You can use the official website for WordPress to find free themes. Here's how:
4. Click on "Themes" at the top right
5. Click on "Search Themes" in the left-hand column
6. Type in the name of your theme in the search box at the top of the page
7. Click on the results that appear in the list of themes
8. Scroll down until you see the free themes that are available
9. Select the one that you like, then click on the green "Install Now" button
10. After you've installed the theme, go to the "Appearance" tab in the left-hand column, and click on "Theme Options"
11. Scroll down until you find the "Customize Theme" section
12. Make any changes that you want to the theme
13. Click on "Save Changes"
14. Click on "Preview Changes" to make sure they're saved correctly
15. Go back to "Themes" in the left-hand column
16. Click on "Activate" for your new theme
17. That's it! You've successfully installed a free WordPress theme.
Use Themes Repository To Find Free Themes
If you're looking for a free WordPress blog theme, there are a lot of websites that offer free themes. However, many of these sites are scams. In addition, they are often cluttered with popups and ads.
The truth is, there are tons of quality free themes available online. But where do you start?
Fortunately, I have an easy way to find all the best free themes.
I created a Themes Repository that contains over 400 free WordPress blog themes. Each theme comes with a detailed review that highlights its pros and cons, as well as a brief description of how it works.
If you're just getting started with blogging, it's a good idea to use a free theme. This will help you get your feet wet, and it will also give you a great place to start when you want to upgrade later.
Luckily, there are many free WordPress themes out there. You can find the best ones on the WordPress Theme repository.
The repository contains thousands of free themes. However, you can only download the themes if they are in good condition. That means the theme is functional and has been tested by other users.
To ensure the theme is safe to download, simply look for the green star rating. If there isn't one, you should avoid that theme.
You can download the best free WordPress themes from the repository here.
Create A Free Account
I've been working in the world of SEO for over 10 years. It's one of my favorite jobs because I get to help people build online businesses that succeed. But I know what it's like to not have a clue about SEO, and it's frustrating to constantly be on the lookout for a website to rank.
If you're looking for a new blog theme for your new website, you'll want to start by looking at the big players. They offer free themes for a reason: they've already established a brand and community. But there are also many other themes out there, and they can be just as good.
There are two types of themes: free and paid. Free themes are great because they usually come with everything you need: a website, a hosting account, and a template. Paid themes, on the other hand, are often limited to certain features or require payment for additional features.
I recommend starting out with a free account on one of the blogging platforms like Blogger, Tumblr or WordPress. This way you can quickly create a free website and get a feel for the platform before investing in a paid plan.
Frequently Asked Questions

(FAQs)
Q: Are there any free themes for blogs?
A: Yes. There are many free themes available for blogs. They are very easy to use.
Q: Where can I find free blog themes?
A: Many free themes are available online. You can search for free themes in most blog hosting sites, like wordpress.com, blogspot.com, or blogger.com. Most free themes can be found on freethemez.com, blogger-designs.com, and others.
Q: Can I find free blog themes that I can install myself?
A: No, you cannot install free themes yourself. However, there are many free themes that you can install yourself. For example, you can search for free themes on Google. Just search for "free wordpress themes", or "free blogger themes"
Q: Can you tell me about the site where you got your free themes from?
A: I use the site www.the-best-blog-themes.com and there are no catches! The site was created by me and my friend, and we both love blogging we wanted to help other people find free themes that were great for their blogs!
Myths About Blogger 
You cannot delete a blog from a blogger if it's not published yet.
You need to login and publish your blog first before you can delete it
Blogger is a spamming tool.
Blogger can be used to promote an adult website.
Blogger is free
All Blogger templates are HTML.
Blogger users should use the WYSIWYG editor.
Conclusion
In conclusion, you can find free blog themes for WordPress, but there are some limitations. For one, you have to be careful when looking at the theme. Many of the free themes are just like any other paid theme, with a couple of changes.
That being said, if you're looking for a quality free theme, you can find some that are actually pretty good. You just need to do some research and find the best.
As I mentioned earlier, WordPress is a great platform for creating your own website, and it has a massive community of users who are willing to help you out. In fact, there are lots of free themes available online that you can download and install yourself.
I recommend starting with some free themes on Theme Forest. Once you have a basic blog set up, you can move on to creating your own.