Maybe it's for your cholesterol, your acne, or your anxiety. Whatever it is, you need your medication. If you don't have health insurance, keeping your prescription on hand can be difficult. Many drugs that improve your quality of life without coverage may also lighten your wallet.
If you don't have insurance, getting the medication needed to stay healthy can threaten your monthly budget. What do you do? Don't freak out — keep reading. You have options. Try these seven savings strategies to keep your prescription spending reasonable.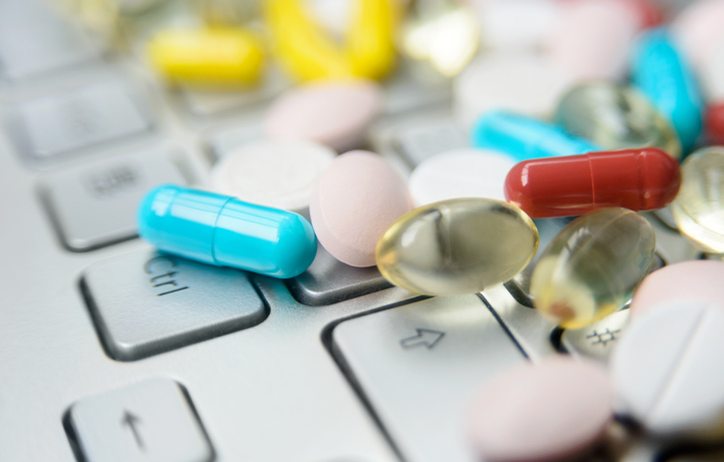 1. Get Your Medications Online
A trip to a brick-and-mortar pharmacy might be the first thing to mind when you need a prescription. In many cases, that can be more expensive. Before you stress over all the dollar signs, know you have another option. Getting your medications, such as birth control, from online sources is a great, reliable choice. For some prescriptions, you may be able to get a three-month supply.
Other types of online pharmacies provide coupons for thousands of prescriptions. They often drop your purchase price to a fraction of what you might otherwise spend. What if you still feel more comfortable with the pharmacy on the corner? That's OK. Some online pharmacies even tell you which local drug store can give you the best price.
2. Take Advantage of Retail Savings Programs
If you prefer to go in-store for your prescriptions, there are reduced-cost options for you, too. Sign up for a prescription drug discount card — some may save you up to 80%. Additionally, many national retail pharmacies, such as Walmart, CVS, or Walgreens, have prescription savings plans. Some have lists of lower-cost generic medications, and others offer cash back based on purchases.
Would you rather get your prescriptions and groceries in one stop? You can do that, too. Many grocery stores and "big box" retailers have prescription savings clubs for members. There's typically an annual fee associated with these programs. Once you're a member, you'll get discounts on most generic and name-brand medications.
3. Use Manufacturer Coupons
In some situations, you may be able to get the best deal on your medication from the manufacturer. Companies frequently lower the cost of some medicines to make them more affordable for people without health insurance. You'll need to double-check if there are any restrictions or exemptions around purchasing the prescriptions.
For instance, if you have Medicare or another state or federal insurance plan, manufacturer's coupons may be a no-go. Be prepared to give the manufacturer additional medical information to prove you qualify for coupons. Keep in mind that in most cases, these coupons are limited. You can only use them a few times.
4. Switch to Generic Medications
I suppose you watch television; chances een more than your fair share of prescription medication ads. You might even be able to rattle off the names of a few — especially if there's one for your ailment. But it can be frustrating if the name-brand drug is only affordable with health insurance coverage. Don't worry — you may be able to get the same drug for less.
Unless the medication is relatively new, there's likely a generic version available. This is true for all drugs, including antibiotics, blood pressure medications, and painkillers. The cost savings can be significant, frequently dropping the price tag as low as $10. If you're worried about cost, ask your doctor to recommend the most affordable option.
5. Ask for Samples
Do you ever grab a sample spoon at the ice cream shop to see if you like a flavor? It might surprise you that you can do the same at the doctor's office. When you've prescribed a new medication, ask your physician for a sample to see if it works. Pharmaceutical companies give doctors sample packages specifically for this reason, so this is a no-cost possibility.
There are a lot of rules and regulations around getting medication samples. So be prepared to offer medical information and potentially sign some forms. Talk with your doctor about options. It may be worth it if your medication is new and the price is high.
6. Get Assistance From Non-Profit Programs
Environmental or special interest groups might come into mind when you think of non-profit organizations. You should know some non-profits also have medication assistance programs. Most of them work closely with pharmaceutical companies to offer prescriptions at a lower cost.
These programs, such as the Center for Benefits Access or Patient Help Network, function in several ways. Some have databases you can search to find programs that offer reduced-price or free medications. Others let you search by specific drugs for existing assistance programs.
7. Seek Assistance for Non-Medication Items
What if the medical item you need isn't a prescription drug? It's OK; help is still available. Wheelchairs, blood sugar monitors, and hearing aids are necessary but expensive. To aid with the cost, many manufacturers offer discounts if you don't have insurance.
Don't hesitate to reach out to the device maker you need. They may have a financial assistance program or a payment plan that can cut your costs. Charitable organizations, including the Salvation Army or United Way, may also have your required equipment for a lower price.
As you get older, there's a good chance you'll need a prescription or two to boost your health. Struggling to pay for the medications is often scary. Choosing which drug you can afford each month is also harmful. Fortunately, there are ways to reduce this problem. Try these seven strategies to help ensure you always have the prescriptions you need in your medicine cabinet.